What Does A FREE Membership Site For The Over-50s Offer?

55/Redefined was created for people just like you, who are living their best lives. Access a wide range of benefits, including tailored content to suit vibrant and positive 50-somethings.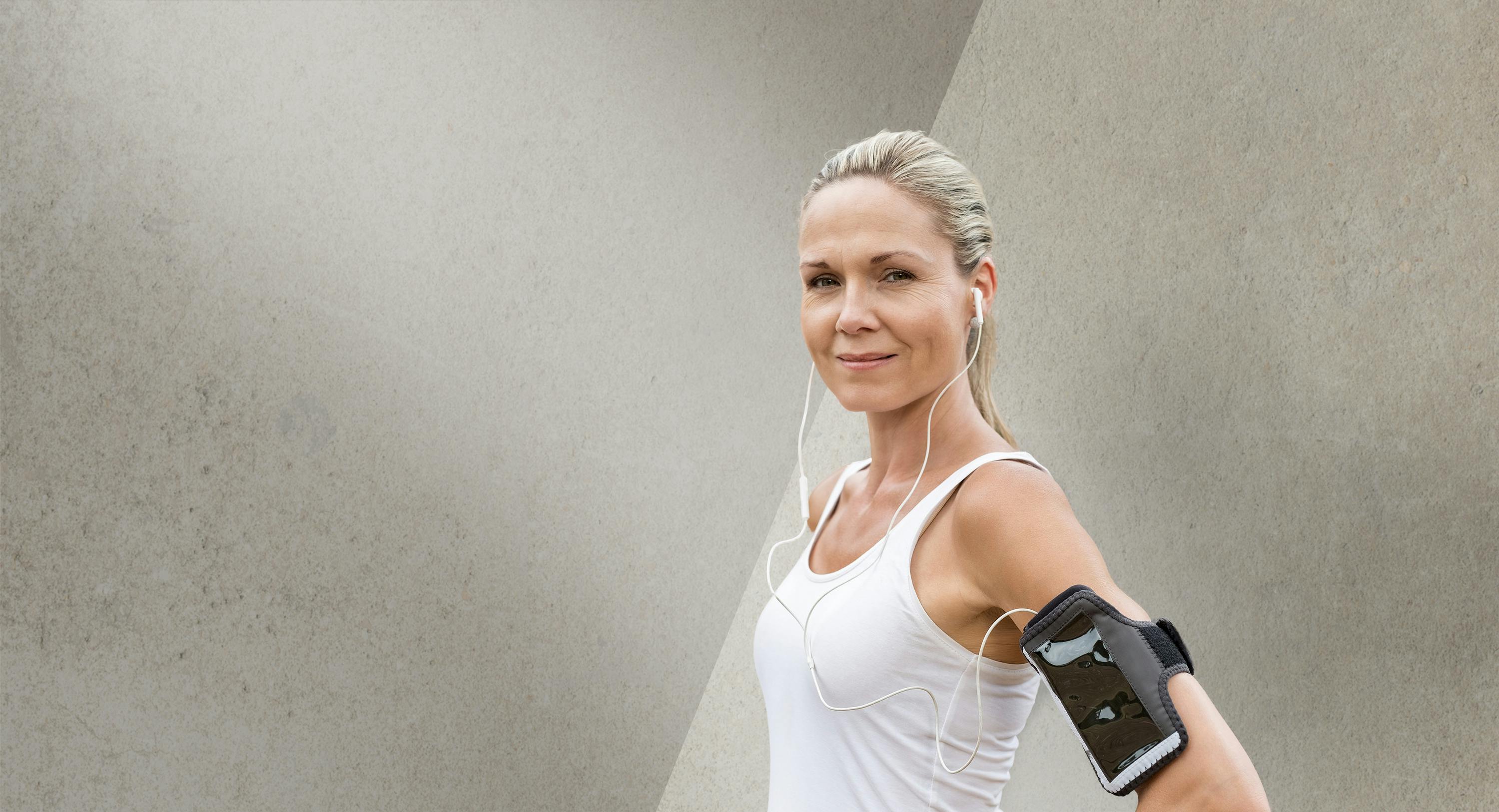 Travel
Read about dream vacations you might soon be taking. Get exclusive deals on holidays from the top providers in bespoke luxury travel.
Lifestyle
Find inspiration for your wellbeing, hobbies, home, pets, family and more. There's everything from style advice, to interior design, classic cars to the latest tech.
Win a luxury hamper, or dinner for two at a top-notch restaurant.
Home and Property
We deal with the serious side too, so you can get on and enjoy life. Read up on the latest insurance, finance and legal issues that matter to you.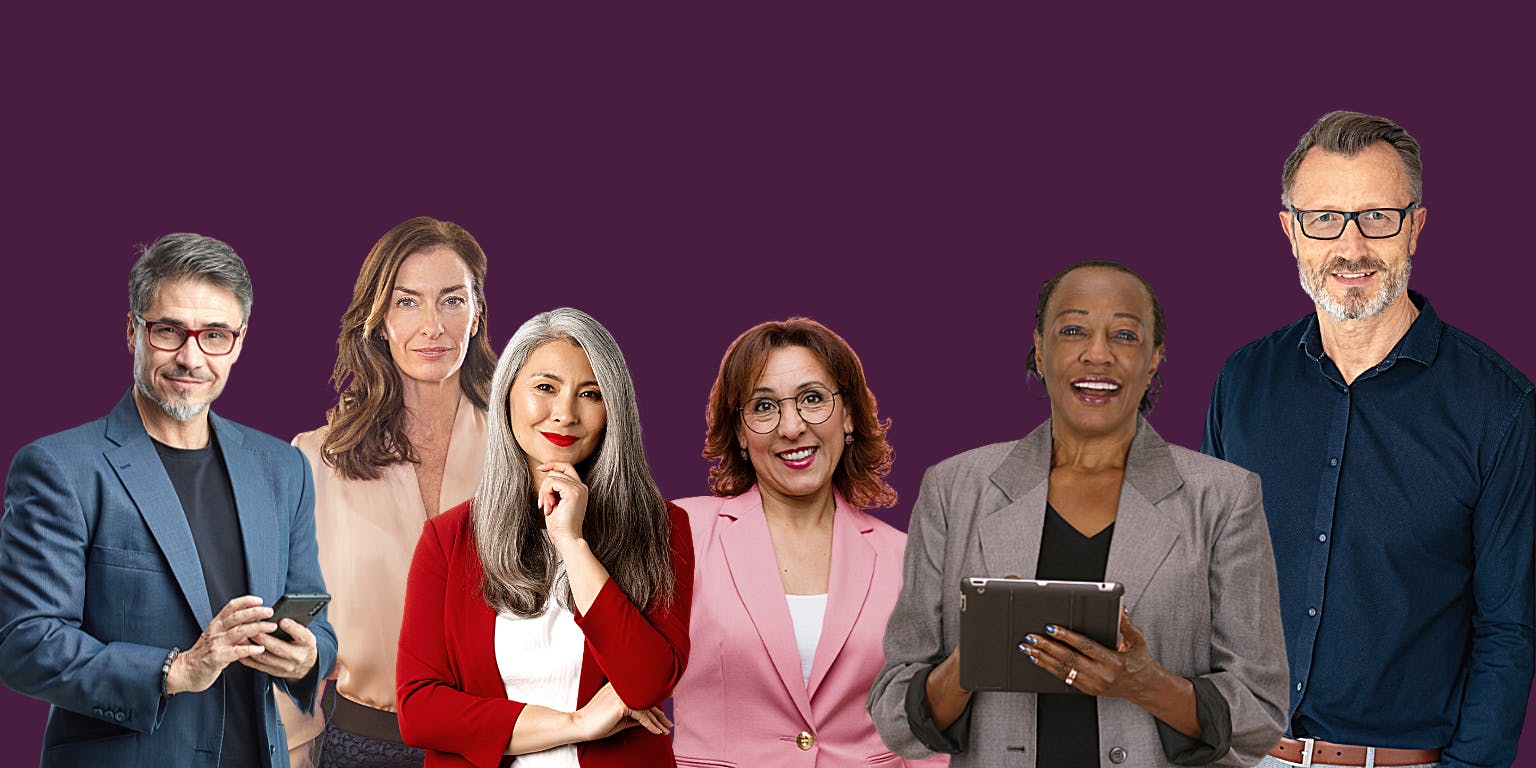 Career Support
Get career coaching for your next steps - whether you're a CEO, NED, business owner, considering retirement or making a return - there are articles and advice for you.
Online Training
Choose from over 25 courses covering topics from leadership to creative problem solving. Simple to complete with many courses running for 20 to 30 minutes.
Jobs
Looking for work? Get your CV reviewed and connect with employers genuinely looking for candidates your age.
It's Time to Challenge the Status Quo
Become a Member for FREE
Join Us Today. Easy Sign Up. Unsubscribe At Any Time.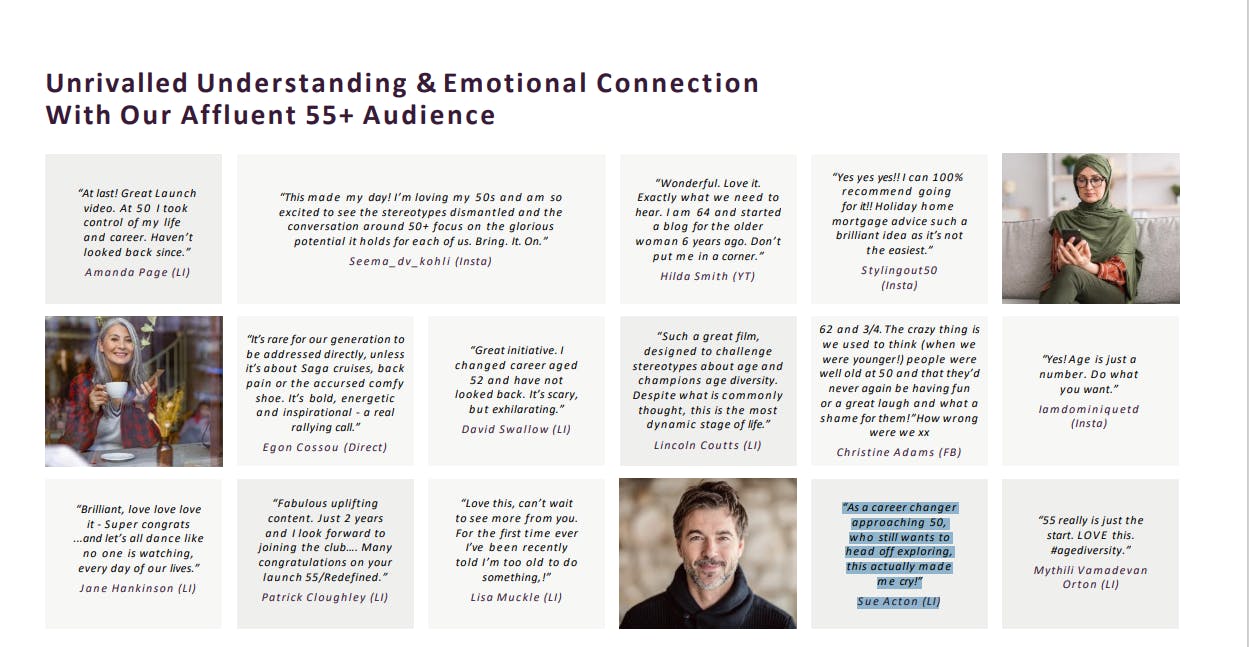 Inspirational Stories From People Living Their Most Dynamic Lives at 50 and Beyond
Join 55/Redefined now to read these amazing stories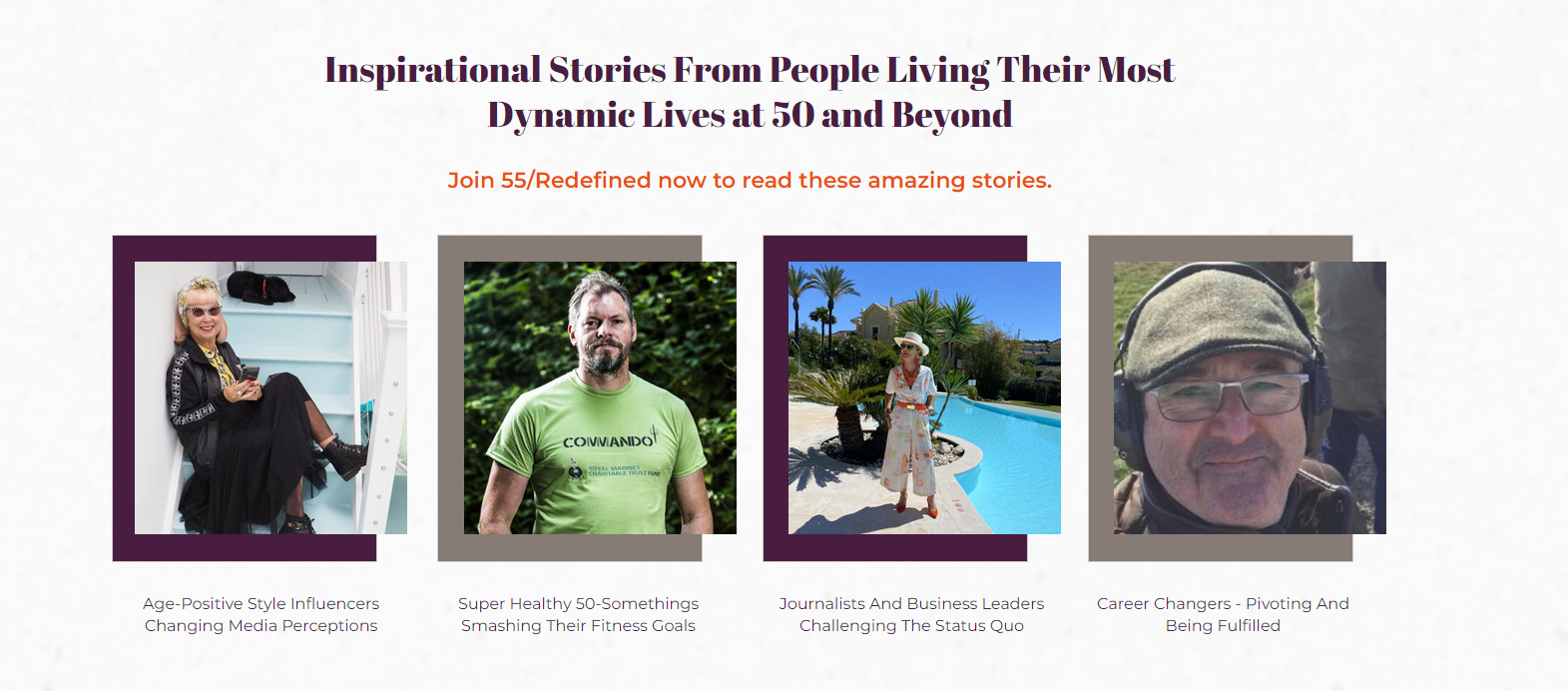 Join Us On This Journey.
We're the new go-to place for today's vibrant, thrill-seeking, healthy, young-minded, future-focused, on-the-pulse, passionate, fun-loving generation who have that you-bet-your-ass-I-can-do attitude.
Become a Member for FREE
Join Us Today. Easy Sign Up. Unsubscribe At Any Time.