Article may contain sponsored links
Build A Lasting Legacy with A Career with The Fundraising Partnership
If you're looking for a career with a cause, look no further than a fundraising role with The Fundraising Partnership.
When it comes to rewarding jobs, there is none more satisfying than working to support local charities. The Fundraising Partnership is a 55/Redefined Age-Inclusive Accredited employer, that is looking to boost its ranks of eager and enthusiastic paid fundraisers to raise money for several vital health charities, including local hospices.
Working for good causes is not only good for the soul, but it can be great for your health, fitness, well-being and of course, great for the charities that your efforts help to support, too.
The Fundraising Partnership offers financially rewarding roles to the right candidates (full-time fundraisers can earn up to £40,000 p.a.) plus a competitive bonus, benefits, and pension scheme, making it a great option for those searching for a new and philanthropic challenge.
Working with The Fundraising Partnership also gives employees true flexibility. Staff members can work full or part-time and are given the opportunity to flex their hours to accommodate their often-busy lives.
The Fundraising Partnership is championing Age Inclusive Accreditation because, for them, the best fundraisers are not the young, vibrant whippersnappers, but the older generation who genuinely believe in the causes they are fundraising for, and who love nothing more than to chat with and connect with people. In fact, the average age of their fundraisers is 58, as their experience is that the public is open and willing to have these conversations with older fundraisers.
And if that wasn't enough, it's great for those wishing to get in their 10,000 steps a day. So, if you're someone who loves to be out and about, meeting new people and wants to do your bit for a good cause that matters to you, why not take a look at the many roles on offer in your area?
What Does the Fundraising Partnership Do?
The organisation provides fundraising services for several local registered charities and good causes, including Sue Ryder, The Kirkwood and the Children's Hospice South West, as well as national charities like the Stroke Association and Children with Cancer UK. Hospices in the UK are dependent on charitable donations for between 80-90% of their funding, and the national charities are also always in need of funds, to not only support their critical patient care and fund lifesaving research that saves lives, but to help support the families affected by terminal and chronic illnesses.
The Fundraising Partnership does not take a hard-sell approach to recruiting supporters for their good causes, instead, they offer people the opportunity to support their chosen charity with just £1 or £2 per week. The smallest amount can have the biggest impact when lots of people give regularly.
Committed to changing the perception of face-to-face fundraising by recruiting experienced professionals who are shifting careers, returning to work or un-retiring, The Fundraising Partnership offers tremendously worthwhile jobs, with the flexibility and work/life balance for those who are open to taking on a new challenge.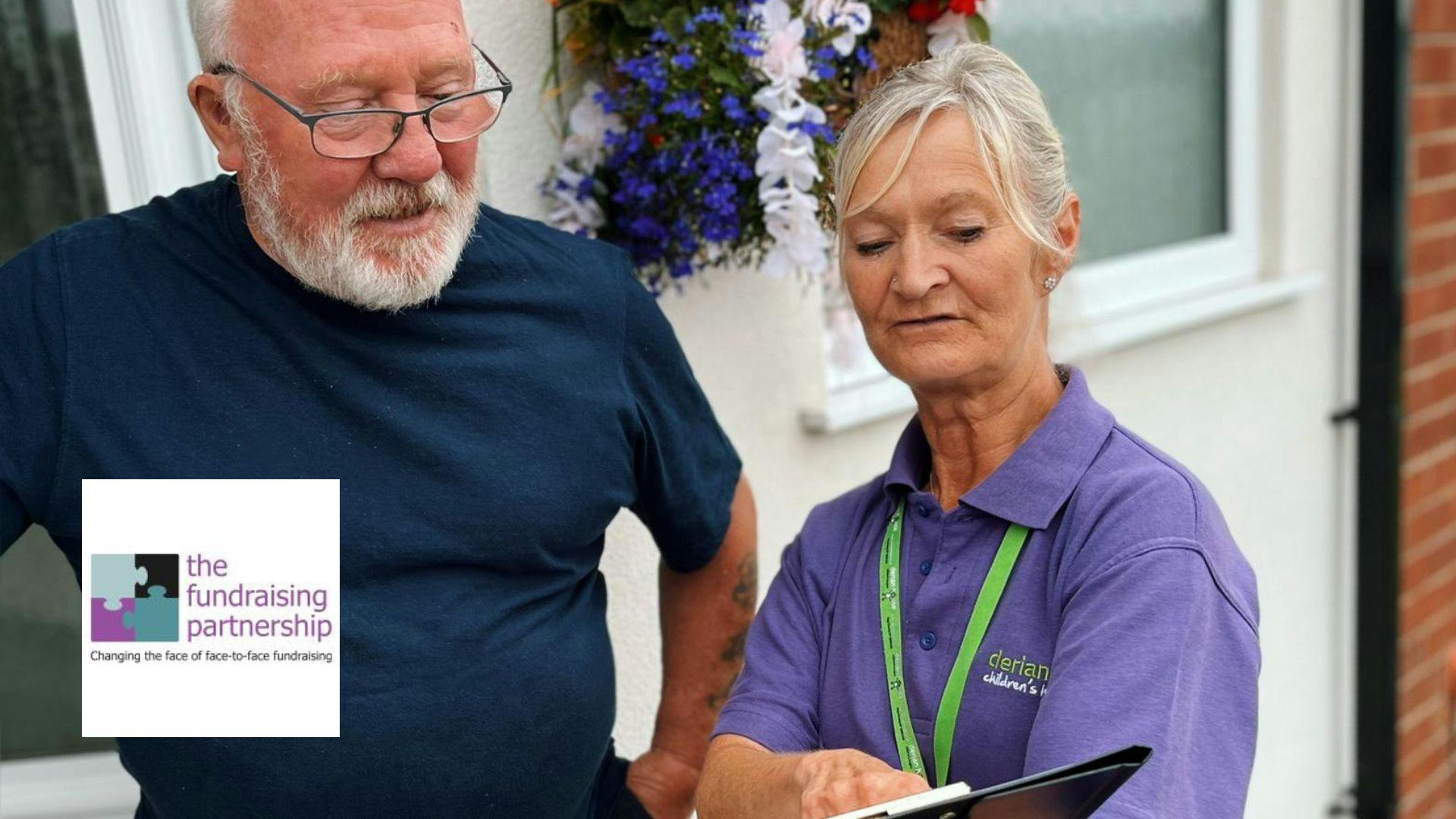 How Does The Fundraising Partnership Support its Employees?
The Fundraising Partnership isn't afraid to acknowledge that there are sometimes concerns about fundraising activities; will people be rude or aggressive? Is the job safe?
The reality is that while people may not always be able to contribute financially, they are generally very polite and friendly. The company asks each applicant to meet and watch one of their fundraisers at work for a few hours to see for themselves what the role is really like, before they commit to joining them. It's like a "try before you buy" scheme.
Managers are in regular contact with their fundraisers by phone, offering encouragement and support. One employee describes the experience as "working alone, but never feeling alone"
What Else Can You Expect from Life at The Fundraising Partnership?
Dedicated to excellence, the Fundraising Partnership works to the highest of standards, and ensures their employees have all the training they need, to feel supported and confident in their role. They offer a blend of home-based and on-the-job training, to ensure new team members are fully confident before they go it alone.
Perhaps most compelling is the experience of restoring your faith in human nature while helping to generate the millions of pounds raised each year for these fantastic charities. Regular giving programmes are one of the largest sources of income for local charities each year, enabling them to provide free care to local people. You are literally changing lives, every day.
As Christine, a fundraiser for Derian House Children's Hospice, said; "I had never thought of doing something like this before, but now that I am, its actually the best job that I've ever had."
You will usually work for your local hospice or children's hospice, and you'll never be working more than a 30-minute radius from your house. So, if you're someone who loves a natter, has tons of get-up-and-go, and wishes to work autonomously, but with full support when and where you need it, a career with The Fundraising Partnership might be for you.
How Can I Find Out More About Roles at The Fundraising Partnership?
Watch "A Day in the Life of a Fundraiser" where you will follow the fantastic Christine as she goes about her day, raising these critical funds.
Apply online for roles here.
Can 55/Redefined Help Me Apply For a Job?
Yes! We have you covered with our Careers resources to help you create or update your CV, write a compelling cover letter and optimise your LinkedIn profile for success.