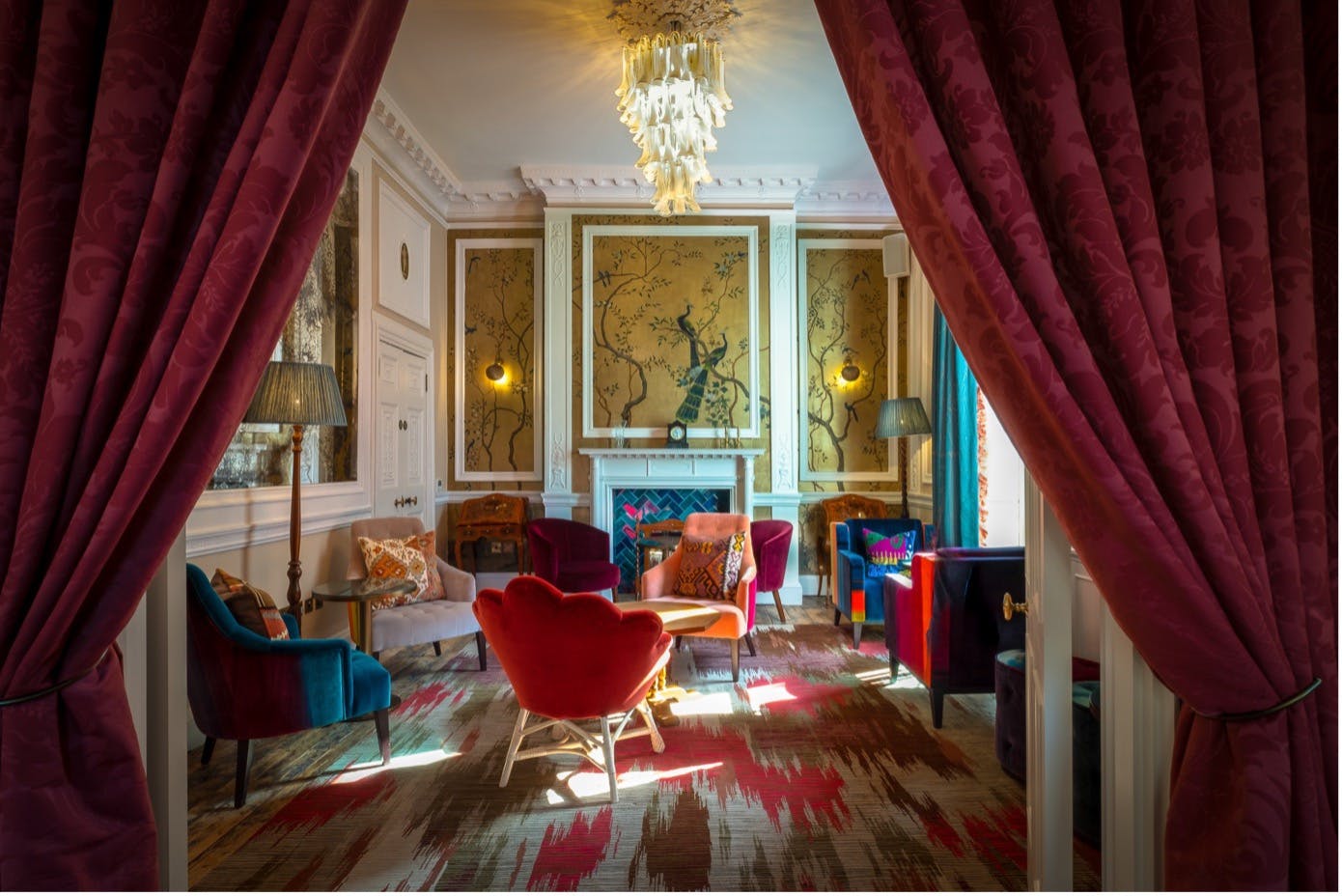 Win A Luxury Overnight Stay For Two at London's Leading Business Club
We're offering one lucky winner a weekend overnight stay for two in London's leading business club, Home Grown, in the heart of Marylebone, London.
The prize includes a welcome cocktail of your choice, a three-course dinner with a bottle of wine, one night's stay in their luxe Venture room, and breakfast.
Home Grown is London's Leading Business Club
Home Grown is a private members club that provides entrepreneurial pioneers with unique resources to unlock the true value of their business potential. It is a global community of visionary entrepreneurs, investors and business leaders.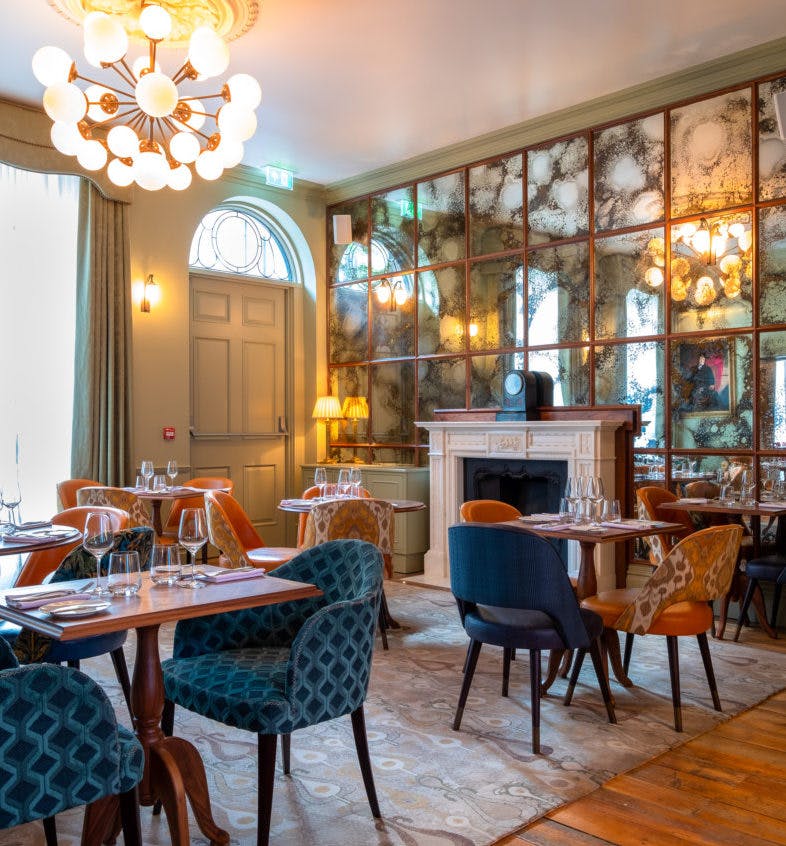 Set in a stunning six-storey Georgian building in the heart of London, Home Grown offers a space for like-minded people to network, entertain and grow. With 35 luxurious bedrooms, innovative business lounges, bars, pitching suites and a stylish restaurant, Home Grown hosts a variety of spaces to support growth entrepreneurs and investors on their journey to success.
Network, connect, develop and scale up your business as part of the Home Grown Community, with access to benefits and a rich programme of events in a space for like-minded people to network, entertain and grow.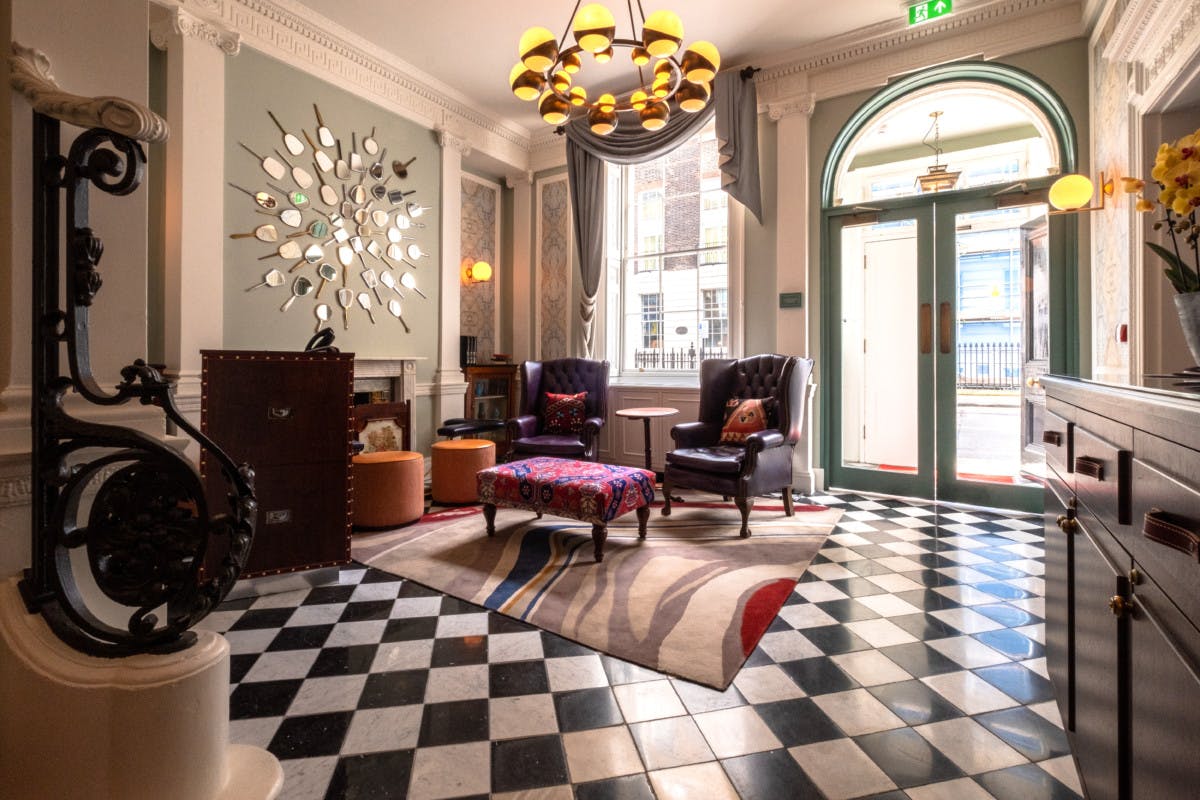 Home Grown Member Events
Home Grown's event series has been curated to inspire lively debate and disrupt thinking with qualified opinions based on experience. They aim to help businesses grow by understanding their key needs and providing dynamic content to mirror this. The Home Grown programme of events includes unrivalled insight and access to: Talent and Skills, Markers, Finance, Leadership, Infrastructure, Community and Wellbeing.
Home Grown Bedrooms
Designed by Russell Sage Studios, Home Grown offers 35 rooms with unrivalled access to the city. Ranging from stylish and bijou to decadent and plush, there's a mix of sizes and styles to suit all needs. Bedrooms start from £175 per night for members.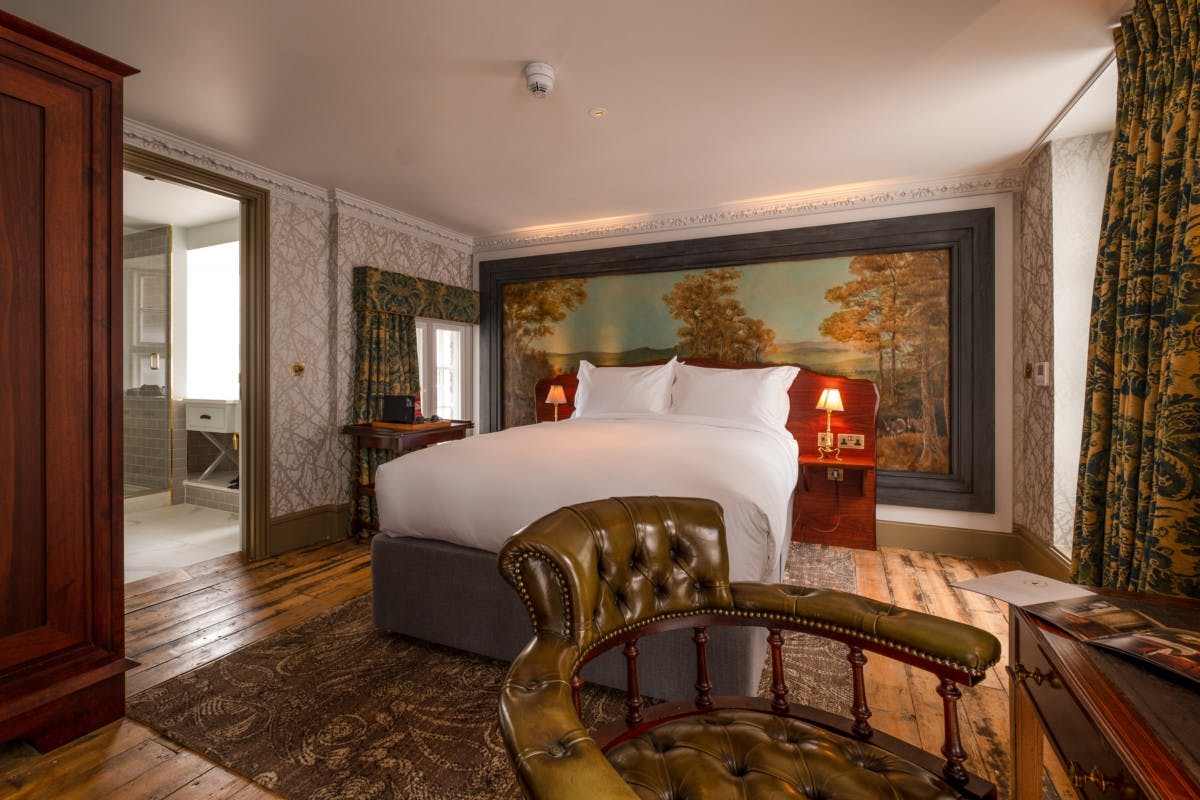 Home Grown Restaurant & Bar
Dine in the quintessentially British restaurant, from breakfast right through till dinner. With a focus on seasonal, home-grown ingredients, menus are locally sourced and wholesome, with a touch of the experimental. Enjoy a drink in the Unicorn Bar, relax and unwind in the Blandford Lounge or Georgian Room.
Home Grown Meeting Rooms
Home Grown boasts spaces to encourage discussion, both formal and informal. Here you can chat with fellow entrepreneurs in the study café or hire one of our private meeting rooms. Food is served throughout the club as well as in the dedicated restaurant.
Member Benefits
Members have exclusive access to over £5k's worth of exclusive member benefits to support business growth, including accounting, lead generation, leadership coaching and mentoring and business support. Members also have access to a number of global affiliate member clubs situated globally in San Francisco, New York, Singapore Los Angeles and more, as well as discounted green fees at Haryleford Golf Club.
Enjoy 50% off Membership, Courtesy of Home Grown & 55/Redefined
Full Membership options start from £1,000 per annum, plus a £399 joining fee. Flexible, corporate and overseas membership rates are available.
We're offering 55/Redefined members an exclusive offer to save 50% on that joining fee. Simply email membership@homegrownclub.co.uk, mentioning 55/Redefined to take advantage of this incredible offer.
Home Grown, as part of the Home House Collection, has been certified with the Positive Luxury accreditation, joining a community of over 170 global luxury businesses delivering real change to positively impact people and nature and delivering the highest standards for sustainability. Find out more about this fantastic offer.